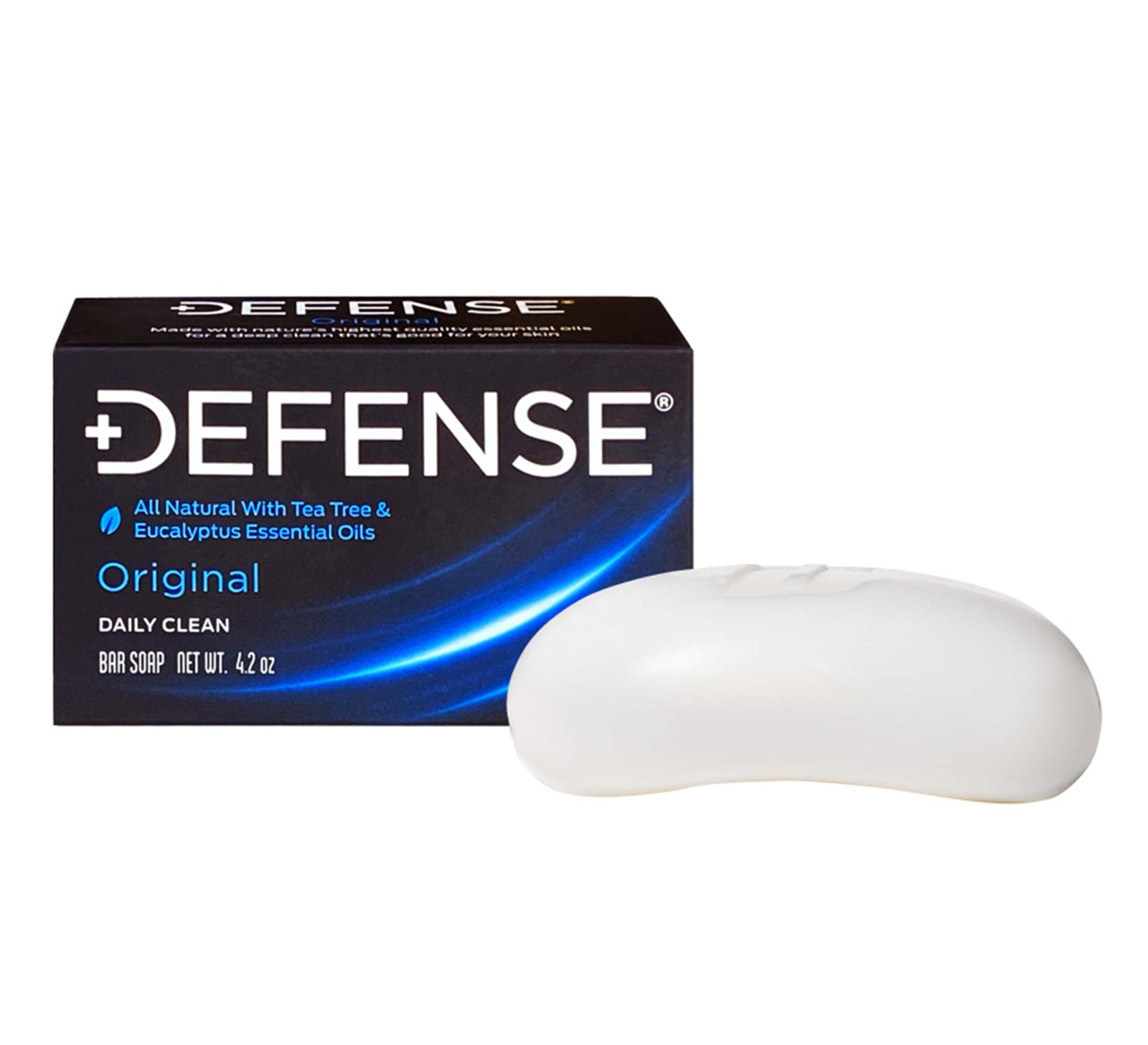 Let's Get Started
Let us know what you'll need and we'll begin with a free, no-obligation layout of your space.
Let's Go
Details
Defense Soap's bars are triple-milled, meaning they are made and broken down three different times for consistency and quality. This creates a denser bar soap that lasts longer. The quality of our bar allows for a smooth, thick, and rich lather that collects and traps dirt, ensuring it is transported away from the skin when it is rinsed free. The natural tea tree and eucalyptus oil that we use in our bars provide a spectrum of antimicrobial benefits and promote healthy skin.
Our bar soaps are made with all-natural ingredients, free from parabens, sulfates, SLS, triclosan, and fragrances. This product is made in the USA.
Available in Oatmeal, Peppermint, Medicated Acne Care, and Antifungal Medicated scents
Features
Our original bar soap with added oatmeal
Provides a smooth, rich lather to remove dirt, grime, and sweat and rinses clean
Provides a spectrum of benefits derived from tea tree and eucalyptus oils
Triple milled for quality, consistency, and longevity
Natural with no parabens, sulfates, SLS, triclosan, dyes, or fragrances
Pack of 5 bars

Shipping

Deliveries are Monday-Friday
Typically in 1-2 weeks