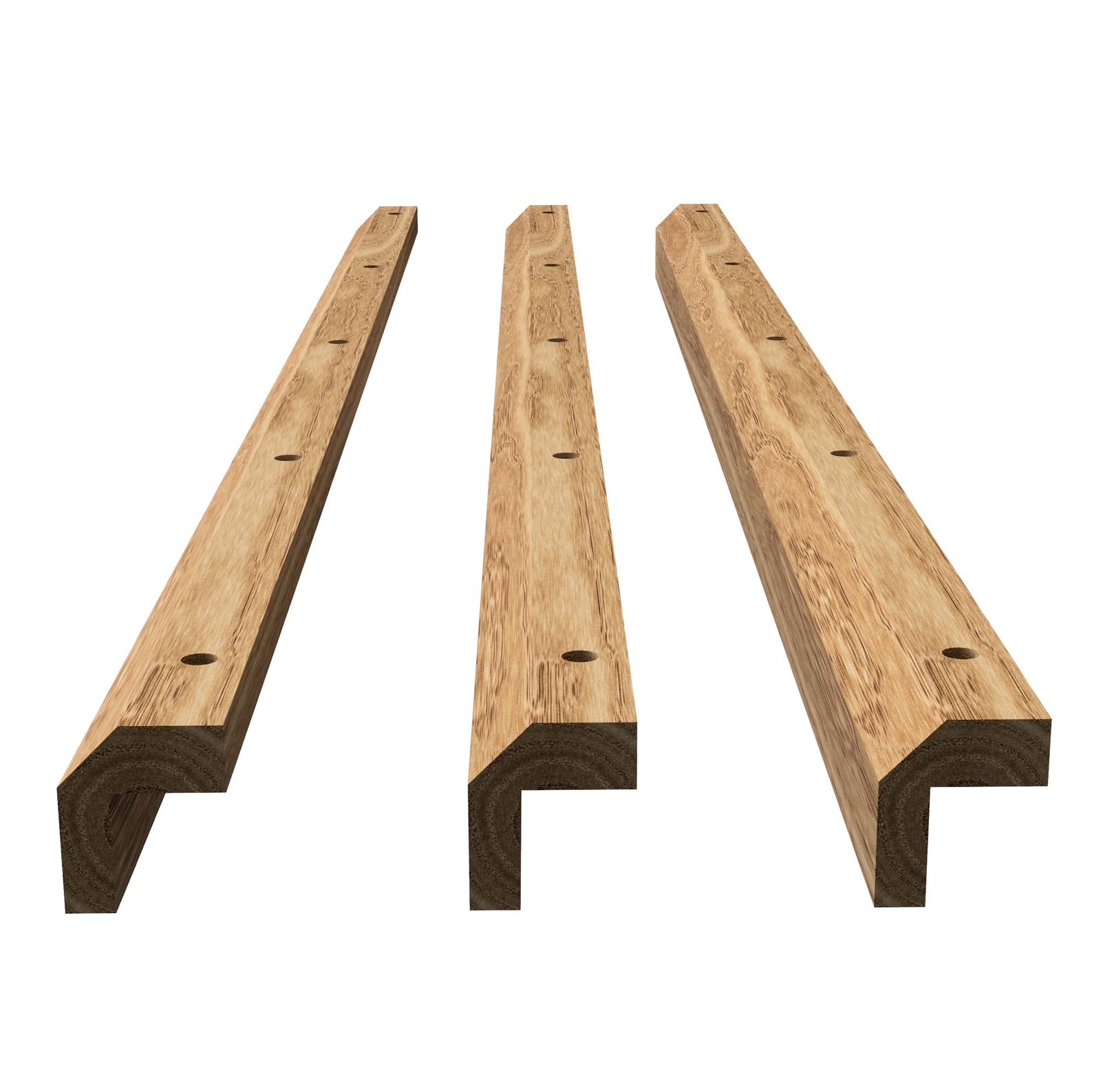 Frame Kit - SuperBlock Sub Floor
Details
The FUJI Mats Frame Kit is the perfect way to secure your mats in place. Add the final touch to your academy for that professional look. It's made from thick oak with a decorative 45-degree beveled edge, and each piece is pre-drilled and countersunk for easy installation. Each piece of wood is constructed of durable oak hardwood. The wood trim kit provides a clean and professional look & the function of securely framing in your FUJI Mats.
Please note:  Frame kits are finger-jointed to achieve length, holes and cracks are prefilled with putty and sanded to 80 grit, imperfections are to be expected. We recommend a light 100-120 grit sanding before stain is applied if desired. 
Features
The Final Touch For Your Academy
Includes All Hardware Needed To Install
Delivers Unfinished
Each Piece of Wood Has Pre-Drilled Holes

Shipping

Arrives Boxed and/or Palletized

Sizing

Each Piece is 6ft 6in x3 = 19.5ft
Beveled Edge
Let's Get Started
Let us know what you'll need and we'll begin with a free, no-obligation layout of your space.
Let's Go
Check Out What Others Have Done!


Resources
FUJI Mats supports its customers even after purchases. Our Resources section is here to make sure your installation goes as smooth as possible. We have both video and documentation to support your buildout.
All Guides