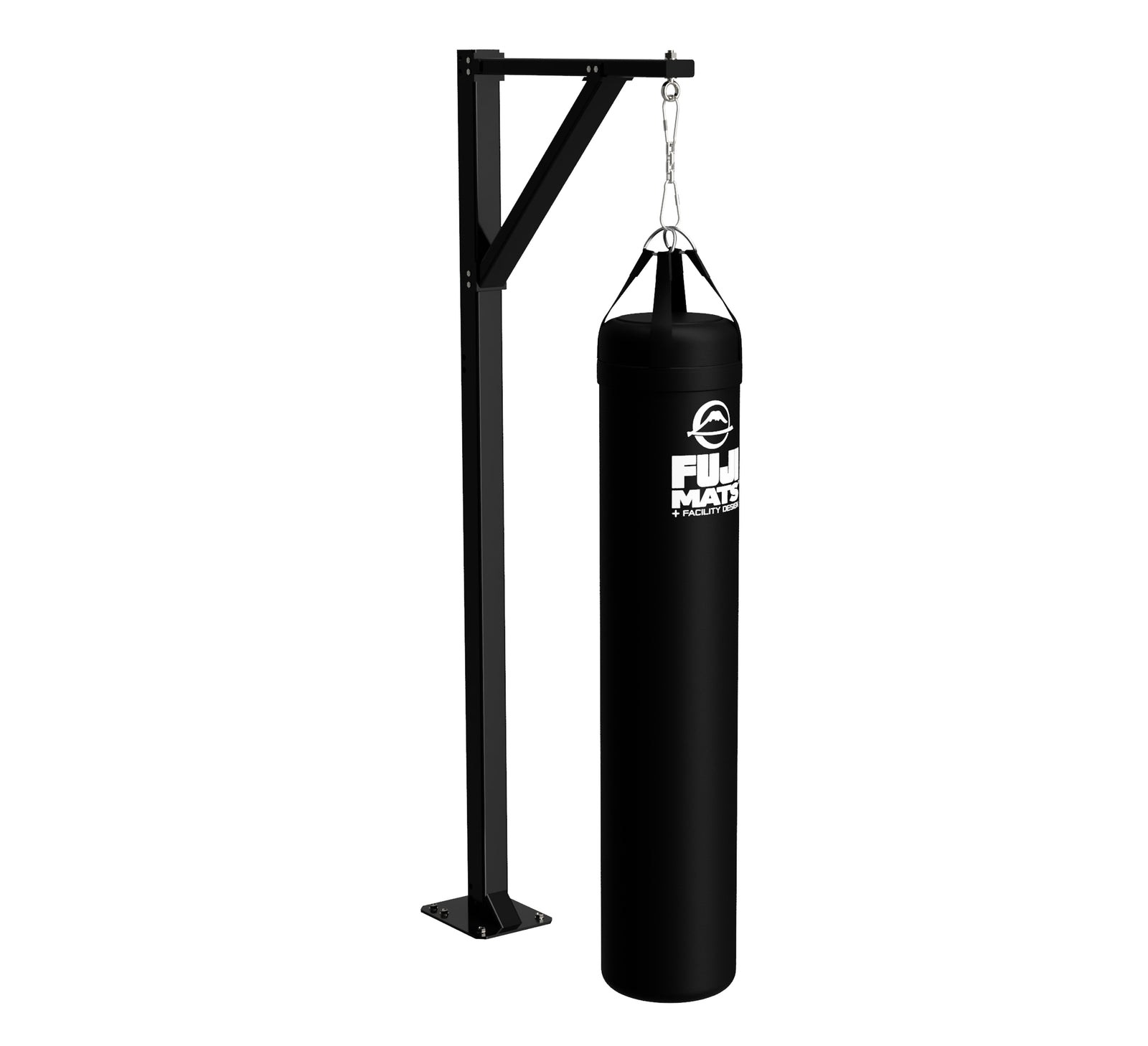 Hangman Single Bag Rack 3.0
Let's Get Started
Let us know what you'll need and we'll begin with a free, no-obligation layout of your space.
Let's Go
Details
The FUJI Hangman Double Bag Rack 3.0 is the perfect solution for those who want to mount their bags to a concrete floor. With its sturdy industrial steel construction, this rack is 8 Foot 10 Inches tall and extends your bag 3 feet over your mats, providing a secure and reliable anchoring system.
No matter where you choose to install it, the FUJI Hangman Bag Rack will give you peace of mind knowing that your bag is securely in place.
Anchors for mounting to concrete are included. Order Spares" Click Here for concrete LDTs anchors  For other subfloors, please source locally as needed. 
Features
Used By Professional Strikers Worldwide
High-Grade Hardware
Longest Lasting Product Available (Best ROI)
Reinforced Steel Baseplates - the best and beefiest on the market
Powder Coat Finish
Assembly Hardware included
Concrete Screws included for mounting
USA Made

Shipping

Deliveries are Monday-Friday
Typically in 2-3 weeks
Someone must be there to receive and unload your delivery

Sizing

8'10" Tall
36" Extension
Holds Bag 3' Over Floor