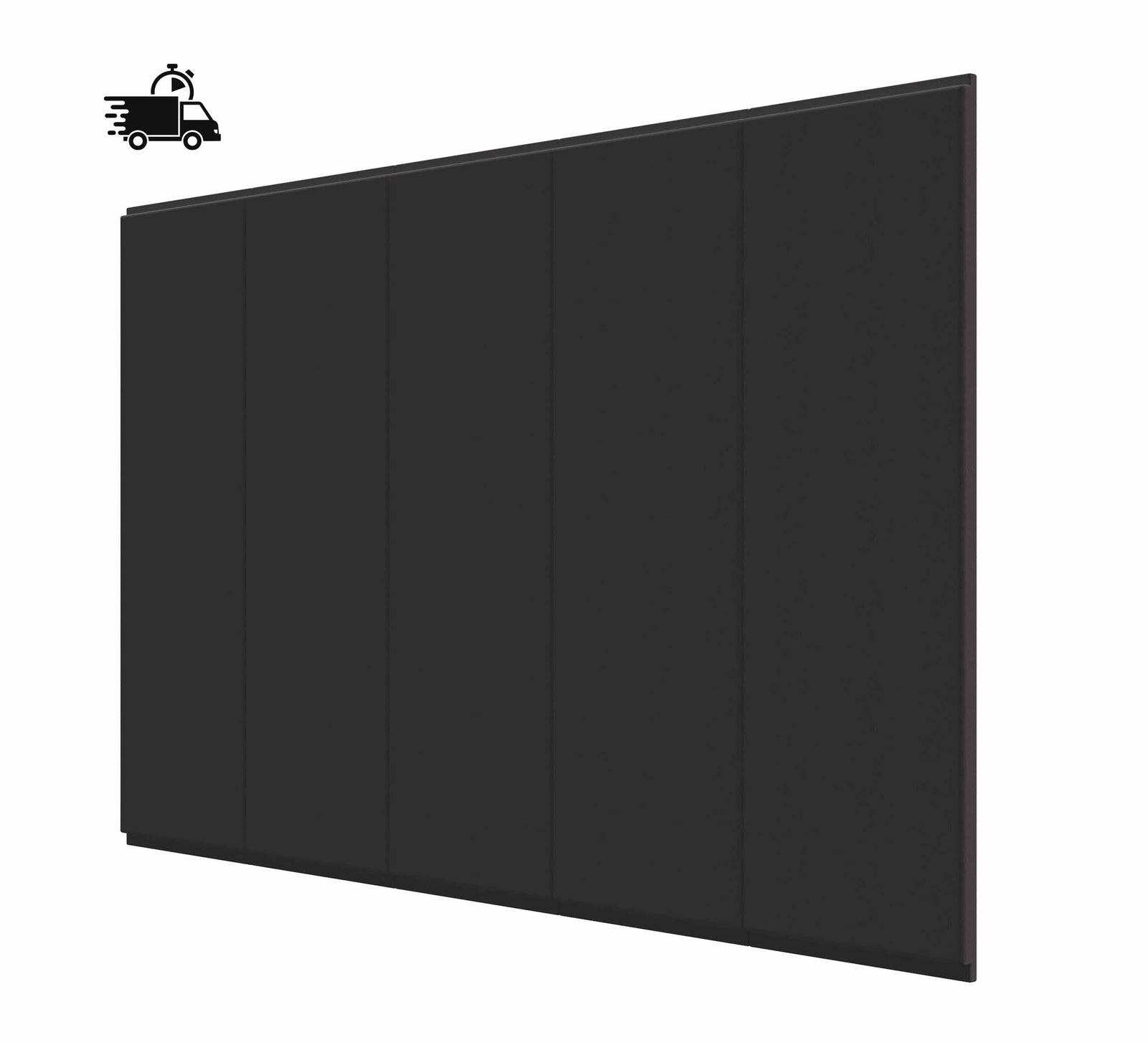 Quick Ship Wall Pads Black
Details
FUJI Quick Ship Wall Pads are stocked in our warehouse and ready ship on as soon as you place your order. Quick ship wall pads are 2.0" thick with a 1.5" bottom nailer. These wall pads pair amazing with any of our 1.5" high mats. 
FUJI Wall Pads transform your facility into a complete MMA Gym, BJJ Academy, or Professional Training Center. Protect your students and your walls by adding high-quality padding with a professional look. Simulate close range defense and cage training, work take-downs, and protect your athletes during drills.

FUJI Wall Pads are made with 1/2″ Plywood Backing to protect your sheet rock walls, and a tough, easy to clean vinyl surface which helps maintain a professional look for many years and hours of rigorous training sessions. 
Available in a wide variety of colors 
Custom Logos – Full Color Prints of your Logo (please provide a vector file / high resolution images)
Available with custom bottom lips to sit flush with the mat thickness of your choice
Call 800-663-0629 to request a quote & a FREE wall pad design
Pricing discounted based on size of your order.
 **Shade of color may vary. Please contact our sales team if you are adding on to an existing facility**
**FUJI Mat color tones do not necessarily match the Wall Pad colors**  Contrast colors next to each other or please request a sample if needed.
Features
Shipping
Deliveries are M-F
Quick Ship
Someone must be there to receive and unload your delivery
Sizing
2' Wide x 6' tall x 2.5" Thick
Let's Get Started
Let us know what you'll need and we'll begin with a free, no-obligation layout of your space.
Let's Go
Check Out What Others Have Done!





Resources
FUJI Mats supports its customers even after purchases. Our Resources section is here to make sure your installation goes as smooth as possible. We have both video and documentation to support your buildout.
All Guides